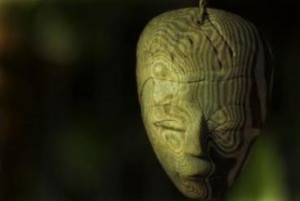 Having just completed a toxic 48-hour duty, I just realized the diversity of the patients I saw:
– A 68-year-old woman with a severe case of nosebleeding brought about by elevated blood pressure.
– A woman whom I suspect must be suffering from an incomplete abortion.
– A couple of vehicular accident patients.
– A patient with a stab wound to the chest.
– And the usual medical cases.
And then, I was in the operating room after the first 24 hours for a series of operations that lasted till the afternoon.
The events that transpired in the last 48 hours reminded me of a time back when I was a surgical resident when I spent 20 hours in the operating room complex. It wasn't because of just one surgical procedure (although I have experienced that as well, but let's save that for later). This was because of  6 procedures.
It was the last day of my clerks and interns. This batch was so memorable because they were tight.  And they were tight with me. Everywhere I went, they were there. They did paperworks the same time – and eventually, at the same rate – as I did. When I had my meals, they had it with me. When I woke up, they'd wake up as well. You get the picture. On their last day, however, things started to turn out to be toxic in the early afternoon.
That early, the whole surgical team on duty was divided in two teams doing procedures one after the other – 2 thoracotomies, a couple of appendectomies, an exploratory laparotomy, and a wound exploration. By 3 or 4 in the morning, we were all so exhausted that we slept for an hour in the operating room complex along with the anesthesia residents. Each one of us occupying a different table, stretcher, floor, or bench. Afterwhich, we resumed work and were done with everything by 10 am.
Doctors have their own superstitions. And it is in this case that this particular superstition involves the fact that it was the last day of our clerks and interns. We called it "The Last Duty Syndrome."
However, as for my last 48 hours, I don't know what particular superstition I will attach that with. Honestly, though, I wouldn't want to associate it with anything.
This post is tagged doctors, last duty syndrome, superstitions