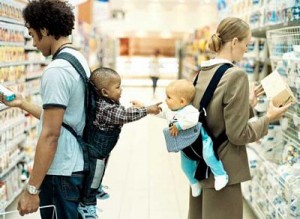 I love How I Met Your Mother. There, you learn that a good way to pick someone up is to have a wingman.
Out of curiosity, I did it today.
"Hey (Pat)! Have you met (Nick)?"
Then I made a quick exit.
By the way, I haven't been introduced to Nick. I just heard that was his name. And Pat never saw it coming.
When I looked back, I saw that they were indeed having a conversation and enjoying themselves albeit just a few minutes. It ended by the time Nick mentioned that he was with a girlfriend. (Daamn!)
I was so amused by this, that I told one of my buddies about what was happening when it was happening. Before I knew it –
"Hey Mike! Have you met Zoe?"
This post is tagged How I met your mother