Finally! A much needed break which came at the most unexpected way!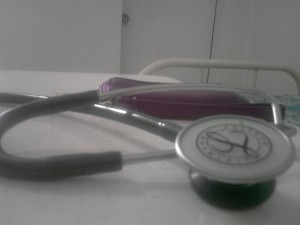 It's been a really toxic month for me (as you may have probably figured out), hence, I haven't been managing the blog. But I know a lot of you can relate to this – that when you're so toxic that you spend more time at work that at home and your room reflects that; when the food in your ref is expiring because you haven't been cooking; when your stores of canned goods have been there for weeks and your cabinet isn't empty; and when you're stunned that you already have neighbors, then realize it's because school has started already or is about to start for your pre-med/medicine/nursing student neighbors. That's when I took notice that May is about to end. (Garsh! What have I actually accomplished this month?)
May flew by quickly, didn't it? At least for me it did.
***
I always envisioned that the first time I will see Mt Mayon, I would not have seen it coming. As in, bubulaga na lang sa akin si Mayon. And it actually happened. I didn't know that upon landing in Legaspi, Mayon will just be in my midst.
***
That was 2 weeks ago.
During that time, I wasn't in survivor mode yet, as I found myself quite uneasy with the long boat rides, the land travel, the intense heat, the sudden outpouring of rain, and the muddy landscape… although I enjoyed a bit of climbing up a muddy hill cause I found my rock climbing lessons very useful. Apart from that, the only thing that probably made this trip exciting was the unexpected bonding with my bosses… and the wager on who's going to win Season 2.
***
It all went in a flurry after that – trainings, trips, work, phone calls, a video shoot, accompanying Dok Sam in TV interviews, and visits. One of my trainers saw me yesterday and could tell I was in so much stress. I needed a break. Badly.
***
Then, eto na naman ang bumulaga sa akin (kunwari may naka-insert na photo dito). I knew this was coming, but "this" blew away all that have been bothering me and set me back in survivor mode where I wouldn't easily become uneasy with anything thrown at me.
Today, I went around checking out hospitals, clinics, stores, and pharmacies. Never mind the rain, or the faulty internet connection. I think bumulaga na lang sa akin the break I needed.
Here's hoping that this will jump start my blog back to life again!!!
This post is tagged break time, toxic