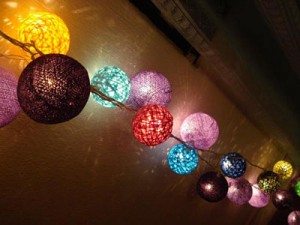 This blog fell on 2.1.07
Bong is 19. He was working late with his cousin-in-law. Seated behind the driver of the 10-wheeler truck, he had his right leg up and was asleep. A van suddenly cut in front of them then stopped. The truck driver tried to avoid the van, thus, swerved and slammed onto a huge tree. Bong was thrown forward and sustained multiple lacerations, abrasions, and an open fracture on his right leg.
But that wasn't the worst of it.
He had a straddle injury. Posting a picture here is too graphic. But to give you an idea what it looked like, he had this huge laceration on his man balls so that those balls were hanging out. The left testis was non-viable and had to be taken out. The right one was ok. You couldn't appreciate a butt hole there because the adjacent structures were so damaged that it took some time for us to discuss how to reconstruct that whole perineal area.
We spent an hour washing whatever debris was present. Then, we started with wound debridement, perineal repair, anoplasty, orchiectomy of the left testis, orchidopexy of the right testis, drain. In other words, we fixed what needed to be fixed on the outside. That was Part 1
While the staff prepped the patient for part 2 of his surgery, our team had breakfast.
Part 2 involved creating a colostomy – a hole through the abdomen where the shit will pass through. Not very pleasant… But this was because we wanted to be assured that no fecal material will pass through the anoplasty, or else it won't heal. This was also a controversial move (we learned that later). Anyway, we were done in 30mins. <oh yeah!…>
Part 3 was all about suturing the other lacerations. That was mostly me. In fact, when orthopedics came in for Part 4 which was fixing the fractured sites, I was still by his left elbow suturing a large laceration there. (It was kinda cool that I was there while ortho was doing his fracture on Bong's right leg).
Epilogue:
It's been 11 days since that operation. Bong is doing well but has undergone wound debridement on his right leg and scrotum 3 days ago. His remaining man ball is exposed. This was because when the service consultant for urology saw him 4days ago, he said we shouldn't worry about cutting too much skin down there. At present, his general condition is getting better. He's smiling more (which is a good sign), and most of his sutures are out by now.
Epilogue 2:
Bong was sent home eventually. And he lived happily ever after.
This post is tagged man balls, orchidopexy, orchiectomy, straddle injury